A GLOBAL BUSINESS, A FINNISH SOUL
Progman specializes in software and services for the building industry. Our popular MagiCAD software for Revit and AutoCAD, is the number one Building Information Modelling (BIM) solution for Mechanical, Electrical and Piping design in the Nordics, Russia and China. In addition, our new online BIM library, MagiCloud enables access to over 1 million intelligent 3D product models from leading industry manufacturers, each product complete with accurate dimensions and comprehensive technical data.
With 35 years of experience in the industry, our team of over 140 passionate software professionals continues to provide our customers with intelligent solutions which make daily engineering and design easier, faster and more profitable. Our products are developed in two locations in Finland and they are sold in over 70 countries around the world.
Progman is a Glodon Group company.
Company Contact
Finland
Aurakatu 8
20100 Turku
Alberga Business Park
Bertel Jungin Aukio 3
02600 Espoo

Nortamonkatu 1
26100 Rauma

magicloud@magicad.com

United Kingdom
Manchester City Tower, 13th floor
Piccadilly Plaza
Manchester M1 4BT
magicloud@magicad.com
Executive Team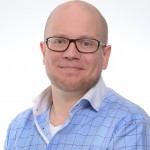 Janne Talvio
Technology Director

Careers
OPEN POSITIONS
To view our current openings visit our Careers' Page.
We are constantly looking for qualified individuals to join our team in development, sales and support. Send us an open application via our recruitment portal or contact our HR Director, Tino Välimäki for further information on job opportunities:
Tino Välimäki
+358 44 2864 532
tino.valimaki@magicad.com